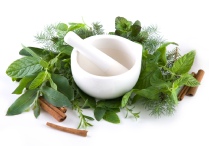 Herbs of the Bible – Breakfast & Presentation
Saturday, June 10 from 9-11am
$5.00 per person
Hosanna!'s Lee Ann Martin will be lecturing on the meanings, uses, and scriptural references of herbs found in the Bible during this informative workshop. Lee Ann has extensive knowledge of herbs in many contexts and has spent many years educating others on the diversity of herbs and gardens. A sign-up sheet is located at the Welcome Center. A light breakfast will be served, and cost per person is $5.00 (payment due at sign up).
Date: June 10th
Time: 9am-11am
Price: $5.00